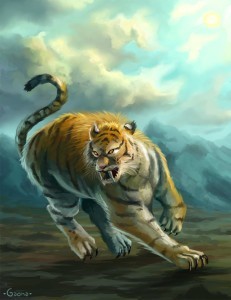 Article by Mike Myler
How do you feel about kung fu movies?
I love them; I majored in Film Studies at Pitt and I've searched deep into the confused depths of kung fu film (from Fearless Hyena to no fewer than two dozen fake Bruce Lee flicks). When I saw that Little Red Goblin Games was putting together a Pathfinder sourcebook specifically for Wuxia (one of my favorite types of storytelling) I got inside of Scott Gladstein's "grill" until he relented to add me on to the project as a (very much in reach) $3,000 stretch goal.
What did we settle on as the content I'd be contributing, you ask?
Heirloom items – Legendary Weapons that your legendary heroes and villains can use in battle to achieve the higher goals of their place in history.
Unlike normal magic items, these armaments can be enchanted by any character (that takes the Legendary Weapon feat) by devoting time and gold to ritually enhance them. Every Legendary Weapon follows one of 9 different paths that give them unique additional abilities outside of global enchantments or enhancement bonuses. Finally, true to the tenets of Wuxia, each has five (out of eleven) Trials associated with it, allowing characters to perform tasks or overcome specific obstacles to increase their Legendary Weapon's power.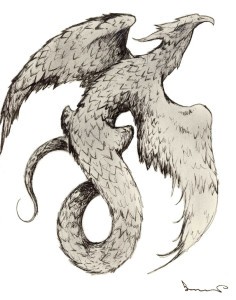 I'm extremely excited for the project and have been working on just this sort of thing in my spare time for quite a while now – I've got some amazing things in store. If you're a fan of high fantasy and martial arts, you cannot miss this project – get in now and save some cash.
It's a smart investment – for $5, you can have a PDF copy of the complete sourcebook, a $10 value. So if you're done buying all of AdventureAWeek.com's products and enjoy reading what I put together, consider going over to the Dragon Tiger Ox Kickstarter  and kicking in a little bit.
If you were wondering what my favorite kung fu film is, I'm inclined to agree with the Wu Tang clan and give it up for The 36th Chamber of Shaolin, with props for The Legend of Drunken Master (although I understand many of the arguments for its predecessor being superior, it is what it is).
Facebook Comments
comments